CORKYTWISTER
A GENUINE SWISS

QUALITY PRODUCT
CorkyTwister is a unique air pressure wine opener that makes uncorking a wine bottle simple and easy.
Open a bottle of wine without chipping the bottleneck or breaking the cork.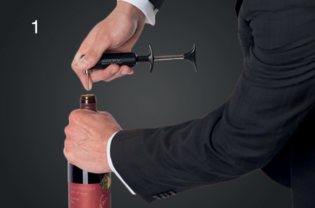 1
ompletely insert the needle into the cork. Ensure the entire length of the needle is inserted into the cork. As a precaution, wrap a towel around the bottle.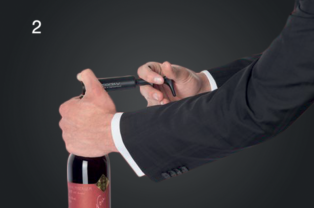 2
Hold bottle and depress the pump completely several times.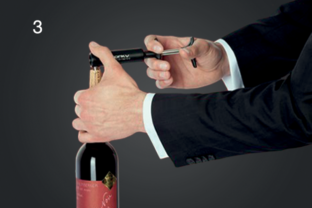 3
Controllable lifting – Use the thumb to control the cork's movement.
---
Important: The needle of the CorkyTwister must always be tightened; no damaged, non-cylindrical or Chianti bottles can be opened with CorkyTwister. Use only for opening wine bottles. Keep out of reach of childre
JOIN US
INTERESTED IN

OUR PRODUCTS?